Cast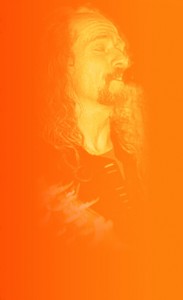 Trevor Walsh (Capitaine Jean Léger / The Wayward Craftsmen)
Trevor is a veteran in the music industry with over 23 years of performing. His first stage appearance was at the age of 5 as a vocalist with three other band members. After high school, Trevor joined the band State of Mind. He played with them from 1989 – 1992. In 1996, Trevor decided to join his brother and together they were the Cape Breton Barbarians. They played traditional Celtic and Celtic rock, bringing many hearts home along the way with the more traditional tunes To this day Trevor loves to play his guitar and sing like it was the beginning of his career He puts on a fantastic show every time he takes the stage, as it was in his performance in the 2010′s production of A Christmas Carol at the Firehall Theatre as the lead role Scrooge.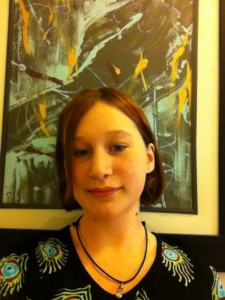 Roan Treanor (Jeffery williams)
Roan, originally a native of Strathern Ontario now resides here in Gananoque and attends St. Joseph Catholic School Gananoque and is in Grade 6.  She has been in the sound of Music but showed her real abilities in the 2010′s production of A Christmas Carol at the Firehall Theatre were she played Tiny Tim. Roan is a natural born actor and comes by it honestly through her father Jason Cameron (BA of Arts in drama). Roan is excited to be a part of this years production and is looking forward to future productions with Deanna and Stephen as well.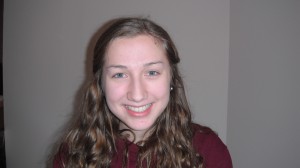 Lauren Knight (Elizabeth Hervey)
Lauren is a grade 9 student, from Gananoque, at Regiopolis Notre Damne. and has been involved with theatre since the age of 11. She has performed in the Little Mermaid, Annie, Julius Caesar, Hairspray and the 2010′s production of A Christmas Carol at the Firehall Theatre. It was in A Christmas Carol that she played Young Scrooge's sister Fran and the oldest Cratchet Child. She enjoyed working with Stephen and Deanna very much and is excited to be involved with The Locket of Bristiol.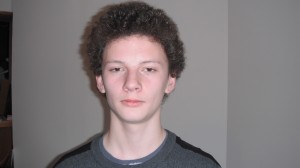 Matt McGlashan (Sailor Jerry / Frederick)
Matt is a grade 9 student at Holy Cross and has appeared in several productions including Phantom of the Opera, Beauty and the Beast, The wizard of Oz, Oklahoma, and the 2010′s production of A Christmas Carol at the Firehall Theatre. Matt is also on his high school improv team. He is very excited to work with Deanna and Stephen again and could not wait to jump right in. Matt is looking forward to many more productions here in Gananoque and abroad.
Bronte is a born native of Gananoque and has live here her whole life. She attends Martello School in Kingston. Bronte played one of the Cratchet children in the 2010′s production of A Christmas Carol at the Firehall Theatre and has played several small roles in school plays. She has also helped out with on air commercials for the Family Business James Brett Coiffure & Aesthetics in Kingston. Bronte attends drama camp yearly during her summer hiatus. and is very excited to be returning to the stage in The Locket of Bristol. She is looking forward to many more opportunities in the future.
René is a musician,  who has been part of the entertainment scene in eastern Ontario for many years. He has played in multiple blues and rock bands were he brings enthusiasm and passion to the stage. He is looking forward to his role and acting in a period play based on the local area. He loves the history of Gananoque and loves living in a small town setting.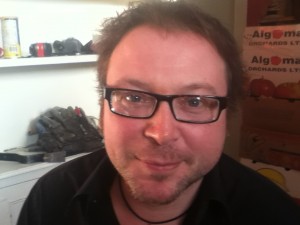 Jason Cameron (Captain Paul Jones)
Jay spends most of his time slinging ribs and beer at the PIG Iron Barbecue in Gananoque, but has always had a love of the theatre. A Bachelor of Arts in Drama paved the way for a fantastic restaurant career, since starving artists daddy was not his idea of good parenthood. He is very happy and proud to be returning to the stage alongside his daughter Roan Treanor.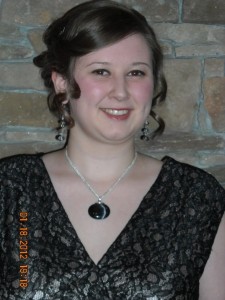 Tara McGlashan (Maid / Bar Maid / Tavern Maid)
Tara is an avid actress and has been involved in several musicals including; Beauty and the Beast, Pippin, and Phantom of the opera.  she loves singing and acting and plans on taking on musical theatre as a profession following high school. She is looking forward to the challenges of playing multiple parts in the same production, and is excited to be working with the amazing cast and crew of The Locket of Bristol.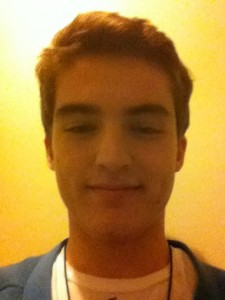 Scott Smith Chaisson (William Phips)
Scott is a Grade 10 student at Regiopolis-Notre Dame High School, his sixth school in as many years. He has lived in three provinces, two countries, and visited several more. Scott's love of travel is matched by his love of music (he reads music and plays tuba, trombone and cello). After working stage crew on Little Shop of Horrors at Gloucester High School, he made his stage debut this fall as Sketch in Regi's Kingston premiere of Hairspray. This is his first appearance at Firehall Theatre.
Aaron Ray has been performing since he was twelve, and first shaped his skills at Dreams In Motion in Gananoque, where he was a part of many theatrical performances such as Little Women (Laurie), Jungle Book (Shere Kahn), Pride And Prejudice (Fitzwilliam Darcy). Aaron is primarily a musician though, and has been playing for 7 years, whether it's drums, guitar, vocals or piano. The Locket of Bristol has been the only performance where he has had the chance to "play" them simultaneously. Aaron thoroughly enjoyed being in the Locket of Bristol, and hopes you enjoy it too!
Musicians
Ken was an instrumentalist for the 2010′s production of A Christmas Carol at the Firehall Theatre as well as helping to make the sets. He has been teaching guitar in Gananoque since 2008 until present. he has been involved musically in Gananoque participating in such events as; Jammin in the  1000 Islands, Sunday Music in the Park with Wood 'n' Strings, Mollycoddlers, (Setting up and organizing local music talent for 1000 Island Theatre.) Angel's Corner Coffee House and Open Mic Coffee Houses. Ken is the owner operator of Wilson-Jelsco Plumbing heating and electrical of Gananoque.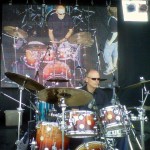 Sandy Mackenzie (Drummer / Puppet maker)
While residing in Toronto Ontario, Sandy played, toured and recorded with bands in Barrie, Richmond Hill, Dundas, Hamilton and Toronto proper. Studying with Rick Gratton back in the late 80′s, and with Richard Greenspoon in the early 90′s, helped hone skills and practical concepts that he is only too happy to pass on to his students today. He is am currently living in Gananoque, Ontario, and is playing with local musicians in Brockville, Gananoque and Kingston; while still being called back to Toronto for assorted recording projects and shows. Bands he is involved with now include: the Tom Savage Trio, the Ones, Michael Evans Band, Shirley, 7 Stages of Fear, Random, 7th House, Boogie House, the Paddy's House Band, Cabin Style and the Trevor Walsh Group.
Mercedes Mabee is a young musician with a variety of experiences and interests. Her main instrument is the violin, but she is also proficient on the flute and viola. She was classically trained but also enjoys playing in traditional fiddle styles. Her recent musical experiences include playing with Orchestra Kingston and 13 Strings, providing summer music at the Gananoque waterfront, and playing in "A Christmas Carol", along with several other musicals. She is currently studying science at McMaster University.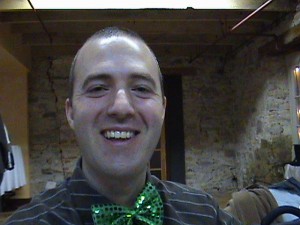 Andrew Vanhorn (Bass)
Andrew is Kingston born and bred. He is excited to be a part of "The Locket of Bristol" playing bass and has met alot of talent in this production.  He is a graduate from McMaster University earning a B.A. in Drama.  As a current member of SOCAN, and via digital distribution through "itunes", he's been (barely) living off royalties from downloads of the Hockey Song. Have you made your purchase yet? Andrew remains an active member of Boru's Harp and The Irish Roots he is currently busy at writing material for the upcoming roots original album.  You can visit these projects at www.celtickitchenparty.com